Prinz Charles ist der erstgeborene Sohn von Königin Elisabeth II. und Prinz Philip. Als ältestes Kind ist er der nächste Thronfolger vor seinen 3 Geschwistern Anne- Princess Royal, Andrew: Duke of York und Edward- Earl of Wessex. Von 1954 bis 1967 genoss er die Ausbildung an verschiedenen traditionsreichen Privatschulen in Großbritannien. Die Cheam School (Preparatory School) und das Internat (Public School) Gordonstoun sind nur ein Teil der ausgewählten Schulen, die schon sein Vater besuchte. Im australischen Geelong sammelte Prinz Charles als Austauschschüler weitere Erfahrungen für sein späteres Leben. Das Studium begann er 1967 am Trinity College der University of Cambridge auf. Er studierte Archäologie und Anthropologie. Seinen Bachelor-Abschluss machte er jedoch 1970 in Geschichte. Nach dem Studium ging Prinz Charles zum Militär und legte seinen Schwerpunkt auf die Royal Navy, wo er unter anderem lernte wie man sowohl Hubschrauber als auch Propeller- und Düsenflugzeuge fliegt. Am 29. Juli 1981 heiratet er seine erste Frau und Mutter seiner 2 Söhne Lady Diana Spencer in der Saint Paul's Cathedral in London. Millionen von TV- Zuschauern sahen die Zeremonie. Doch die Ehe der Beiden sollte nicht von Dauer sein.
Von Anfang an stand sie unter keinem guten Stern. Auch die beiden Kinder, Prinz William geboren am 21. Juni 1982 und Prinz Harry geboren am 15. September 1984, konnten nicht die Probleme der Beiden lösen. Prinz Charles nahm wieder Kontakt zu seiner früheren Geliebten Camilla Parker Bowles auf und musste die Affäre zu ihr offenbaren. Aber auch Diana war ihrem Ehemann nicht treu und so wurde die Ehe der Beiden am 28. August 1996 geschieden. Am 31. August 1997 erlitt Diana einen tödlichen Autounfall in Paris und Prinz Charles war nun allein erziehender Vater von zwei heranwachsenden Jungen. Diese Aufgabe und die mitarbeit bei zahlreichen wissenschaftlicher, politischer und kultureller Organisationen lies das Ansehen von Prinz Charles wieder steigen. Ab dem Jahr 2000 zeigte er sich auch öffentlich mit seiner Jahre langen Geliebten Camilla Parker Bowles.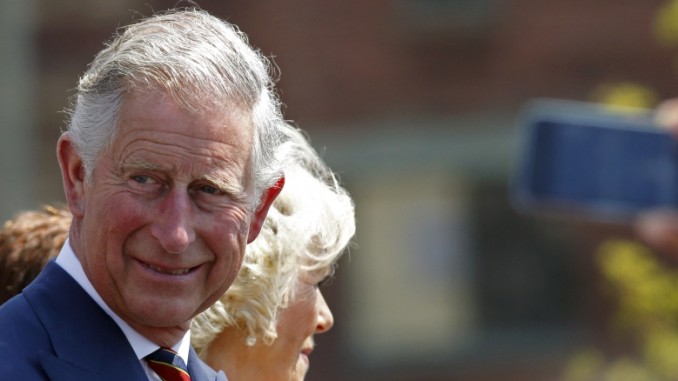 Die Hochzeit der beiden folgte am 9. April 2005 in Windsor. Inzwischen ist Prinz Charles stolzer Opa von zwei Enkelkindern. Prinz William und seine Frau Catherine, Duchess of Cambridge bekamen ihr erstes Kind am 22. Juli 2013 in London. Sein Name ist George Alexander Louis. Das zweite Kind ist ein Mädchen und wurde am 2. Mai 2015 in London geboren. Ihr Name ist Charlotte Elizabeth Diana of Cambridge und sie ist die Nummer 4 der Thronfolge. Neben seinen zahlreichen Auftritten in der Öffentlichkeit und dem Leben am Königshaus mit seinen vielen Aufgaben hat Prinz Charles viele weitere Interessen. In seiner Freizeit ist er ein anerkannter guter Aquarellmaler. Zudem sind Pferde und der Reitsport eine seiner Leidenschaften. Die mehrfach kritisierte Fuchsjagd wurde inzwischen verboten und Prinz Charles beschränkte seine Reit Leidenschaft auf das Polo spielen, welches er altersbedingt inzwischen auch aufgeben musste. Desweiteren schrieb er mehrere Bücher über seine Interessen und setzt sich vielfach für den Klimaschutz ein. Auch der Regenwald zählt zu seinen vielen Interessen. Seit Oktober 2007 unterstützt er die Prince's Rainforests Project, ein Projekt zum Schutz des Regenwaldes.
Informationen zu Prinz Charles:
Wann wurde Prinz Charles geboren:
14. November 1948 in London
Ehepartner:
Geschwister:
Prinz Andrew, Duke of York
Prinz Edward, Earl of Wessex
Prinzessin Anne, Princess Royal
Eltern:
Königin Elisabeth II und Prinz Philip, Duke of Edinburgh
An welcher Stelle der Britischen Thronfolge befindet sich Prinz Charles:
Zweiter Stelle
Offizielle Anrede:
HRH Charles Philip Arthur George, Prince of Wales